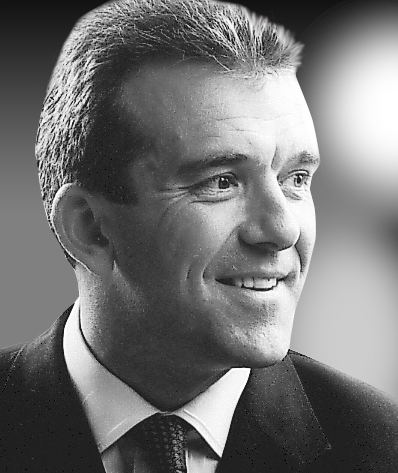 Rob Murray thinking about beer
Q: Rob, you are the Chief Executive Officer of Lion Nathan – a company that is responsible for many iconic Australian beers such as Fourex, Toohey's New, Toohey's Old, Emu Bitter and Southwark. You no doubt know that these beers are deeply woven in Australian culture and history, and Lion-Nathan – represented by you – carries a heavy burden in this respect. Are you aware of this pressure as you do your job from day to day, or do other pressures, such as maintaining or even growing profitability in what is seen as a shrinking market, dominate?
A: Beer is a product for which people have a deep emotional connection. It's enjoyed as an accompaniment to many of the memorable and important times in life. Many of our beers are a symbol of state pride or proud supporters of the nation's sports teams.
There's absolutely no conflict between the aim of growing profitability and meeting the needs of our drinkers. In fact, quite the opposite. This includes looking after the brands they love and providing them with new and exciting choices where they demand choice and variety. My aim is to ensure that Lion Nathan is perfectly responsive to our drinkers needs and that we achieve our aim of providing the best available portfolio of beers for Australia's beer drinkers to choose from, incorporating local, national and international brands.
Q: As we understand it you spent your early years in England. Have you moved to Australia temporarily for work, or do you now call Australia home? Either way, do you miss English bitters and (real) ales?
A: My family are really well settled in Australia and we have made a life for ourselves here. It's not a particularly difficult place to settle in though, to be fair!
I get the 'warm beer' question quite a lot, as you might imagine. I think it's no surprise that Australia has tended more toward the lager style of beer given the climate over here. We import Boddingtons – and no, this isn't just for me, they were doing it before I got here! – which satisfies any longing I might have for pommy beer. Chuck Hahn at James Squire has brewed some great ales - Amber Ale, IPA, Australian Strong Ale and the fantastic Golden Ale launched for last summer, so I'm well stocked on the best Aussie ales that are available.
Q: As we value beer diversity we find it a bit sad that some 3 out of 4 beers consumed in Australia is a VB. We recently read that 60% of heavy beers drunk in Queensland is a VB. Queensland! What is Lion Nathan doing to claw back market share from the green monster? Is the intent to build Toohey's New as a national competing brand?
A:Answered in 4.
Q:In contrast to what must be the declining market share of XXXX Bitter, we understand that XXXX Gold has been the rising star of the Queensland market in the last 10 years. 'Mid-strength' beers, as they are known, also seem to be very popular in WA and elsewhere, and yet in Sydney barmaids don't even know the expression. Do you think there is scope to essentially create a new market in Sydney by teaching Sydneysiders about the joys of feeling 'as good as Gold'? Would you need a new brand to do this given 'Fourex' seems to carry negative Queensland connotations 'down south'?
A: Our share in Queensland is actually in growth. Remember that XXXX Gold is a mid-strength and is by far the biggest brand in Queensland. While we do not give out share on a state basis, to give you a broad idea, just over three out of every five beers drunk in Queensland is a Castlemaine Perkins brand.
In the tap market, which is in itself in growth, Castlemaine Perkins tap share is up significantly. Two of every three beers served over the bar in Queensland is a Castlemaine Perkins beer. The figure is up more than one and a half percent of the total Queensland tap market in the last year compared to the same period in the previous year.
XXXX Gold's performance continues to be very impressive. It's the clear market leader with one in every three beers drunk in Queensland a XXXX Gold. What makes this more impressive is the fact that it is the only market leading brand in any state in Australia that's in growth on an MAT basis. In Queensland in volume terms, XXXX Gold has gained 5% to March this year compare with the same period last year.
Over the bar in Queensland three out of every five of the beers served are XXXX Golds.
As regards full-strength, there is an interrelationship between XXXX Gold and XXXX Bitter and with a general shift to mid-strength it is unsurprising that XXXX Gold would have gained some share from XXXX Bitter. That said the XXXX trademark (Gold and Bitter) is up 3% when combined which shows you the enormous strength of the combined trademark.
Of the big full strength brands in Queensland XXXX Bitter is clearly out-performing its peers. There have been a few new entrants that are growing in the full-strength segment, among them our own Tooheys New and Tooheys Extra Dry are very successful examples, but XXXX Bitter still has the scale and it retains a core of loyal, regular drinkers that are the envy of many brands whose drinkers move regularly from brand to brand.
Overall, in the full-strength category in Queensland, Castlemaine Perkins brands are in growth in share terms. This has been driven by the performance of Tooheys New and Tooheys Extra Dry, with Tooheys Extra Dry up 57% MAT in volume terms.
As regards your question on national brands, we have a strategy in place to cement a number of our brands as national brands – XXXX Gold, Tooheys New, Tooheys Extra Dry, Hahn Premium Light and our premium portfolio are all already national brands or are on the way to being so.
To use XXXX Gold as an example, people sometimes forget that XXXX Gold is the nation's third largest beer brand. In the last year, XXXX Gold nationally (including Queensland) in volume terms is up 8% MAT, driven by an impressive tap performance, up 10% MAT nationally. XXXX Gold has continued its progress in New South Wales (volume growth of 46%), Western Australia (25%) and in South Australia the brand has grown by an incredible four times the previous year's volume!
Q: Do you see Lion-Nathan competing internationally through a global brand similar to Fosters/Carlsberg/Budweiser? Is Qld's XXXX that flagship brand? We understand a weaker version of XXXX is sold on tap as a cheap lager in the UK.
A: A few of our brands are sold abroad already. XXXX is brewed under license for the UK market using the same Golden Cluster Hops that are used in XXXX over here and overseen by our XXXX brewers. It competes and is priced in the mainstream category of the UK market, which is by far the largest segment of the UK market. It's a very well regarded brand with decent equity and certainly not promoted on the basis of price competitiveness. The ABV sits between XXXX Gold and Bitter because of the different bands for alcohol taxation in the UK.
When Castlemaine Perkins announced performance results for FO4 (for the year to 31 September 2004) we gave out our most recent figures for XXXX branded products outside Australia. The year to that point saw a dramatic increase in sales in the UK by 31% to 93 million litres.
Q: Has Hahn Premium lived up to your expectations as a national premium beer? Is it doing well against Crown?
A: Hahn Premium is a crucial component of our premium portfolio and one that we are very proud of. We see the premium segment as very much a portfolio approach and we believe that the combination of solid domestic propositions like Hahn Premium, along with great international players like Heineken, Beck's, Kirin, Pilsener Urquell and Steinlager, makes us well placed to benefit from the growth in the premium segment in Australia.
Q: We have very much enjoyed spending time with Chuck Hahn, who is Director and Brewmaster of Malt-Shovel Brewery. We're also excited about the reintroduction of older style beers in what has been a lager dominated market (although of course an icy cold lager has its place!). Is the James Squire brand growing in importance? Is it realistic to expect to see the Squire beers on tap in pubs outside of CBDs?
A: James Squire is a major success story and a credit to the efforts of Chuck and his team. In the craft beer segment, the James Squire range is growing at around 35% annually and at 115%, boasts one of the fastest national stock turnovers in the craft beer segment. Those kinds of figures tend to catch the attention of publicans, so we would certainly hope to see them reflected in strong growth in the future across Australia and certainly beyond the CBD.
Q: Is there such a thing as an "Australian Beer", or are we just a lager country like Germany, America, Canada, New Zealand, South Africa, and, in the last 20-30 years, the UK? Why should Australians feel good about their beers in particular?
A: I think the growth of the craft segment shows that there is an appetite for an increasing range of styles of beer. That said, I don't think that Australians will be turning their back on lager style beers anytime soon.
Q: What is the greatest challenge facing the Lion-Nathan group at this time?
A: From a beer perspective, it's managing and investing in a balanced portfolio of brands – essentially being ahead of the game and anticipating the next changes as the market evolves.
Q: Finally, if you don't mind us asking, what is your favourite beer?
A: As a typical beer drinker, I tend to choose a different brand on different occasions. I love a Hahn Premium with food. I have become increasingly partial to a XXXX Gold. It's great to be able to drink a mid-strength beer with real flavour.
AustralianBeers.com thanks Rob for taking the time out of his busy CEO day to be interviewed.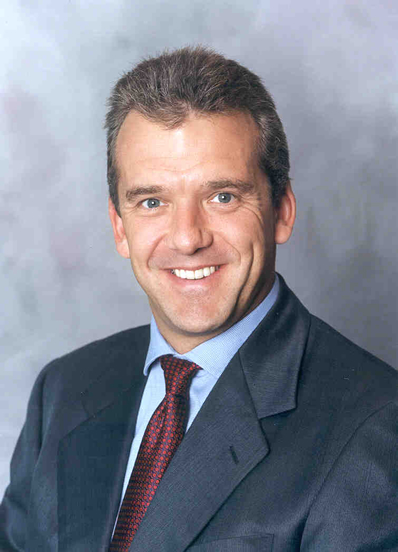 Rob Murray