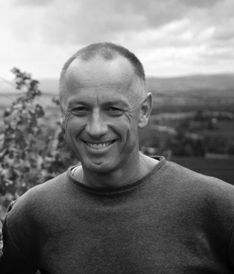 Phil
Q. Phil, you were one of the co-founders of Australia's first microbrewery in modern times - Matilda Bay Brewery - way back in 1984. In those days most Aussies wouldn't be seen dead drinking anything but an icy cold state based lager, and the general microbrewery revolution was 15 years away. What made you start a microbrewery, and for those of us too young to remember, was it tough going? How did the market react?
A. It was very tough. We were virtually shut out of every licensed premise in WA due to the all-encompassing power and influence of the local brewer at the time. Our breakthrough came through buying a pub for ourselves in the centre of Fremantle. A combination of Fremantle's counter culture, our guerilla approach and a willingness to explore English ales got us going, before we moved to the more mainstream pilsner and wheat beer styles. The market reacted quickly to the English ale styles; the pub (Sail and Anchor) very quickly became a beach head.
Q. Were you involved in the development of the Matilda Bay beers at that time? Do any survive, and, if so, do they still taste as they did in your day?
A. Yes, they were all my beers. I think the only one to survive has been Redback, although i think they need to do a lot of work on it to get it back to the beer it was.
Q. How do you think the Australian beer culture has changed over the last 25 years? What do you think the trends will be over the next 25?
Australian beer culture has grown out of its blokey, woman negative and parochial background into a fun, creative and respectful culture that has learned lots from the wine industry and continues to morph into a product based industry (as opposed to a brand based industry).
Q. Is it true you invented Bridgeport IPA, a famous American beer how did this happen?
A. Yes; set out to make an American interpretation of English IPA; it wasn't that hard; fresh cascade hops and well handled bottle conditioning made the beer into what it is today....
Q. Why did you move into wine after the sale of Matilda Bay to CUB in the early 1990s?
A. I was always in wine; planted my first vineyard (Devils Lair) before I started Matilda Bay; Fosters seem to have repeated my folly; spending a lot of money in the wine industry, all drawn from a very successful brewing business. Our difference is probably that I love the growing and making of wine; the ultimate vertical integration for me....I don't think you would find many people around their boardroom still in love with the wine industry though.

My great challenge is how to turn my love for the industry (and product) into a sustainable business...getting there.
Q. You are quoted as saying that people are "kidding themselves" if they compare high-end beer to high-end wine in terms of complexity. You've also said that wine is more multi-layered in character, texture, flavour and structure. This is a bit shocking coming from one of our modern craft beer pioneers. Is this really your view?
A. Yes it is; maybe i should clarify.....I love beer and love making it/playing with it.... However, I find the translation from a piece of dirt through to a fine wine in the bottle to be a very challenging exercise very much determined by the creative hand of the grower and winemaker. Matt Kramer (wine spectator and Making Sense of Burgundy) once wrote very eloquently about why the winemaker should not compare himself to the artist, and i'll avoid that debate, however, i find the process to be as close to art as the scientist in me let's me go; brewing on the other hand, I find to be a lovely piece of creativity and scientific discipline which has predetermined outcomes; I don't see it as art in the same terms.
Q. Although you still running the Giant Steps winery in the Yarra Valley, we understand that you have had some involvement with Little Creatures Brewery. What role do you play in the brewery? Were you a co-founder? Did you contribute to the development of their famous American style Pale Ale?
A. I was a co-founder along with friends from my Matilda Bay days. You could say, Little Creatures came about through unfinished business after the Matilda Bay takeover and some differences in opinion we had with the new owners.

My role is to remain engaged in the brewing side of the business; not operationally, but as a guide and mentor. It's a pretty easy job as the brewing team is very strong, motivated and self disciplined, so mostly, i just get nice fresh beer samples to quaff at home.

I helped to design the brewery and formulated the pale ale, along with a brewing/wine industry colleague, Janice McDonald (suckfizzle and stella bella wines).
Q. Do you personally drink much beer these days (apart from the 250 beers you drank to come up with your top 20 for the Weekend Australian)?
A. Yes, I drink beer every day; not a fan of the stealth imports (imports brewed under license by the majors); so i avoid them. I stick with craft beers (Little Creatures Pale, of course) and a couple of favorite true imports such as Trumer Pils.
Q. Of all the beers you have developed, which are you most proud of?
A. That's like asking which child i prefer; we did a fantastic honey wheat beer a few years ago in texas. Initially had some problems getting it to pour properly on tap....a function of texas draft systems, more than a problem with the beer, but it is sorted now and i think, is a fantastic expression of a craft beer using specialty ingredients, very technique based and drinks beautifully; but as always, there was a team involved...not just me.
Q. Finally, what's next for you and your involvement with Australian beer? Any chance we might see a Giant Steps Ale for old time's sake?
A. There'll be no beers from my business; on the other hand, i am working with Little Creatures on their new White Rabbit brewery, refining that style and experimenting with a bavarian style open fermentation system; there is potential with this technique to make some spectacular ales, so that is keeping me involved and challenged.
AustralianBeers.com would like to thank Phil for taking the time to be interviewed and for continuing to shake the industry with his beers after over 20 years of service. Don't forget to pay him a visit at Giant Steps Winery in the Yarra Valley.